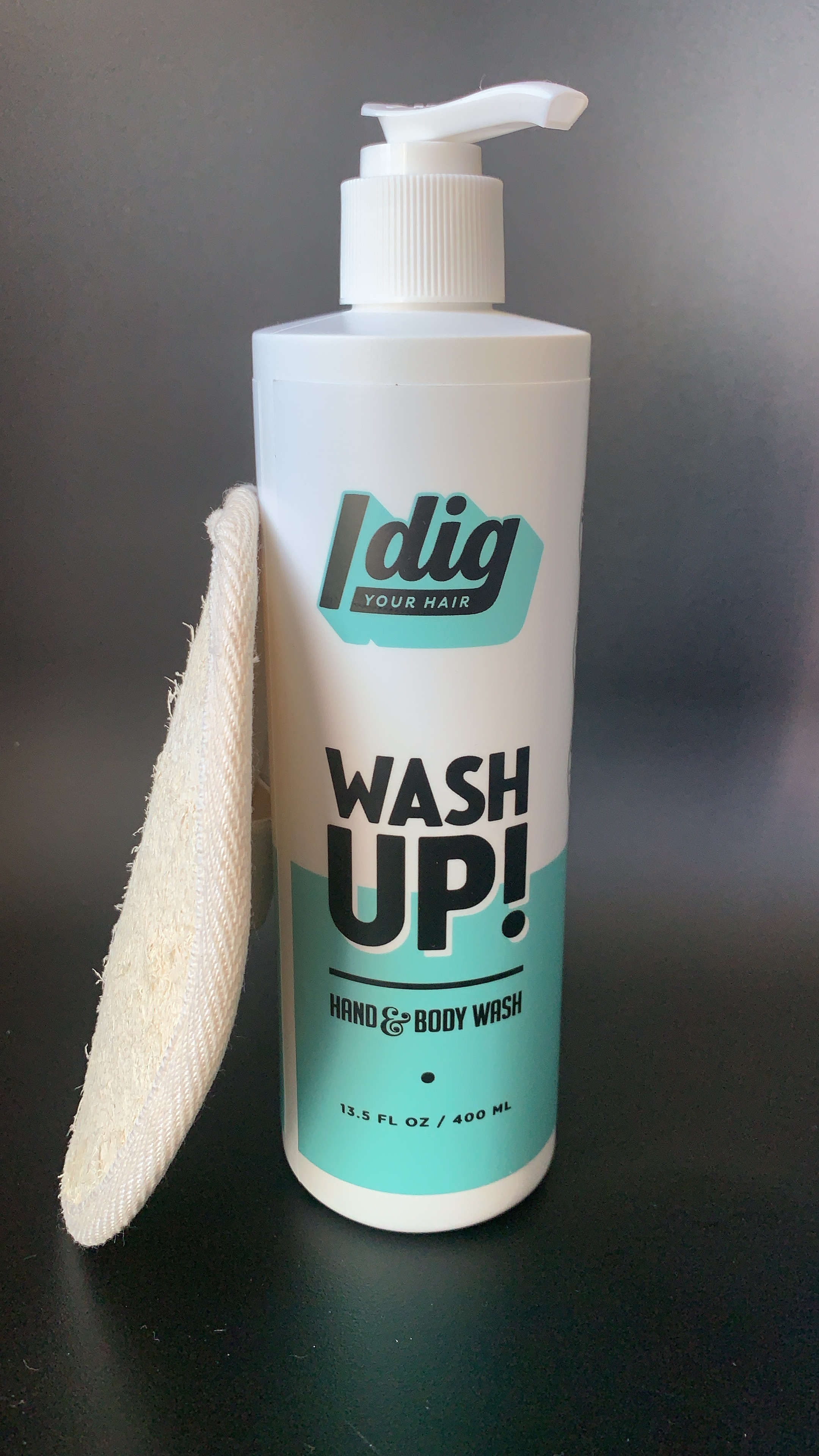 Shop
WASH UP! Hand and Body wash
WASH UP IS A GENUINE LIQUID BLACK SOAP
HAND GATHERED BY VILLAGE ARTISANS IN AFRICA AND MADE IN SMALL BATCHES.
It's one of the healthiest soaps for all skin types, even infants, because of the simplicity of the ingredients used during production. We infuse it with Yucca root for its natural cleansing properties and it's high silica content and scent it with Organic essential oils and unfiltered Organic apple cider vinegar which aid in the ph balance and soothing
of your skin.
DIG THIS! THIS SOAP IS EXCELLENT FOR SKIN CONDITIONS SUCH
AS PSORIASIS, ECZEMA AND KERATOSIS PILARIS.
USE: Hand & Body Wash. Please avoid your eyes.
INGREDIENTS: Filtered Water, unrefined Shea butter, unrefined palm kernel oil, potash, cellulose gum (plant based), Organic Yucca Root, Organic unfiltered Apple cider vinegar, Organic essential oils of Lavender, Sweet Orange, Rosemary, Grapefruit and Peppermint.
13.5oz. Loofah included