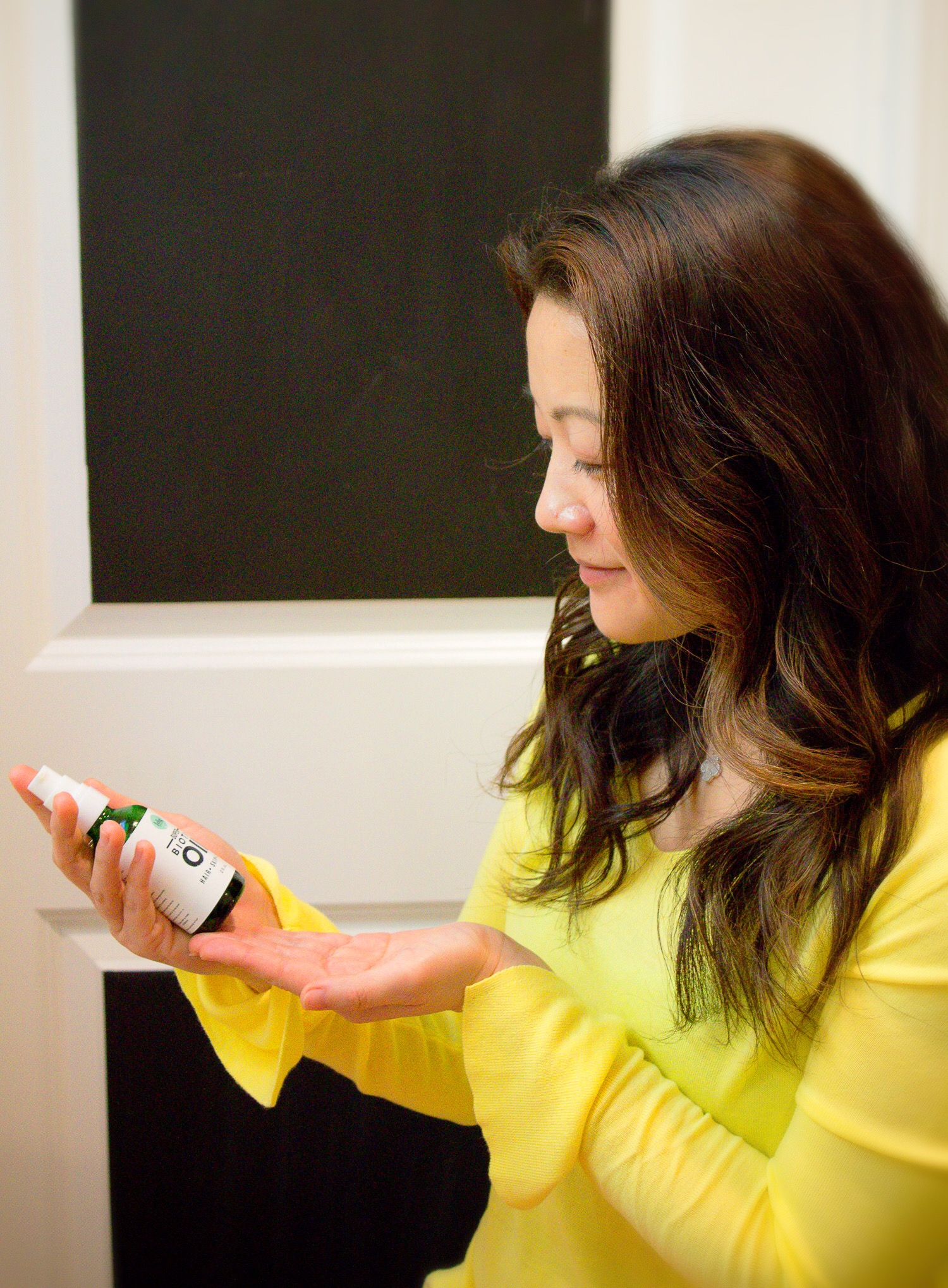 I have a rich love and passion for holistic nutrition and remedies. As a child I keenly remember my Nonna (she's from Sicily Italy) concocting up tinctures and drinks when I wasn't feeling good. She said in Italy, they didn't have all these medicines or Dr. visits when they got sick. They relied on food and herbs.
To this day I do what my Nonna did as well as make them for my kids. These habits and traditions have become a part of my life and values.
Its been over 20yrs being in the hair industry and I have found a way to translate this passion of holistic health into Hair! I feel it's something I'm really good at. I understand it biologically as well as in the chemistry.
The beauty industry is a far cry from being beautiful. Have you noticed more and more reaserach and awareness around ingredients and corporations "green washing" their brands and labels?
I feel it's my responsibility as well as my interests to truly care for your Hair and skin for the long term. It's my job to use and do the best for you. Likewise I want to stay healthy and toxic free too! Did you know hairdressers are at high risk for lymphomas, lung cancers and skin allergies to name a few? That doesn't sound beautiful right?!
Healthy is beautiful. So is simplicity!
Better is Better. Better ingredients means better results with every use. And small batches mean fresh and controlled ingredients with care. I would love for you to try my small line of holistic multi use products! They can be used on all things skin and hair, unisex and meets the needs of ANY texture.
If you have tried them or using them, I want to hear from you! Tell me what you like, and how your enjoying them. I love to create solutions for you that are simple, functional…and always modern.
Cheers to good hair!
Domenica @idigyourhair